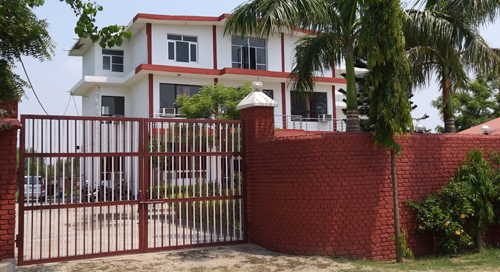 Hardev Singh Smarak College
Hardev Singh Smarak College run by Gramin Utthan Evam Sikha Samiti was established in the year 2010 in Raipur Mandiyo, P.O.Raipur, Tehsil-Jaspur, Distt. Udham Singh Nagar, Uttarakhand. Recognised by NCTE (National Council for Teacher Education), New Delhi and Affiliated to Kumaun University, Nainital.The College offers B.Ed and Mass Communication Courses. We being the first college of B.Ed in the area we emphasize on being the best. We exhibit quality in staffing, facilities, programs, and services. We promote continious improvement and anticipate needs and respond accordingly. We encourage creativity, innovation, risk-taking, decision-making at the level of implementation. We know how to utilize systems to promote students and our employees success. We take responsibility for personal and professional growth and development of students by continuously evaluating and improving our systems and policies.
We put in our best and continuous efforts towards the betterment of the Society & Country. We know our social responsiblities and we guarantee an equal education opportunity without regard to gender, marital status, color, race, religion, national origin, or disability. We have a fair and equal access for all.
Vision : Our vision is to provide quality education to the students along with practical knowledge and global exposure. To prepare students for tough competions and challenges in life. We want to that enhance the quality of life through excellence in education, community leadership and economic growth.
Mission : We aim at creating excellent scholars from our college so that they can make us feel proud in front of the whole world and helps us in the growth of our country. The mission of Hardev Singh Smarak College is to provide innovative educational environments, opportunities, and experiences that enable individuals, communities to grow and prosper. We want to be the premier source of education and economic development of the country.
Salient Features of College
A student Friendly Campus with absolute Discipline and Safety
Effective Teaching Learning process and Modern Infrastructure
Spacious Classrooms
Highly Equipped Labs with Practical Exposure
Experienced Teaching Faculties
Tradition of Excellent Results
Well Eqipped Library
Indoor & Outdoor Sports Facilities